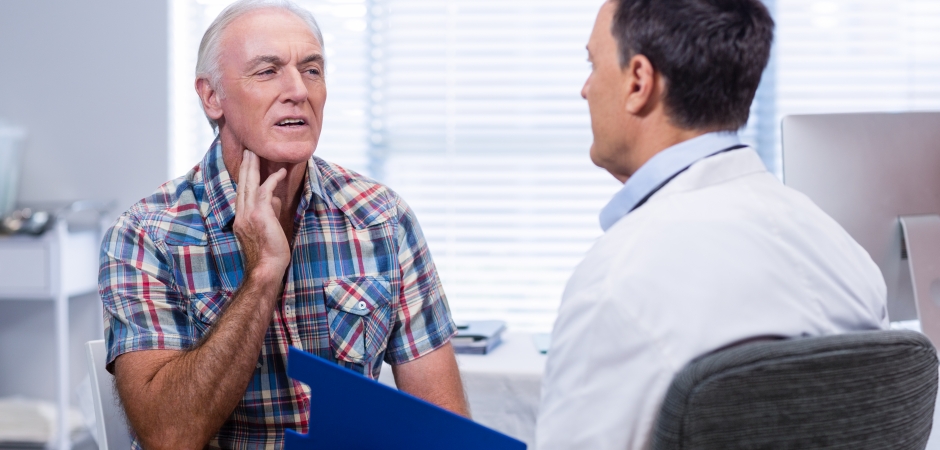 UT Health East Texas ENT Center - Tyler
At the UT Health East Texas ENT Center in Tyler, our physicians treat patients, not problems. Our goal is to provide the highest quality care to our patients in a technologically advanced, yet comfortable setting.
Our board-certified ENT specialists offer a broad range of non-surgical and surgical services for children and adults ranging from the placement of ear tubes and complex head and neck surgery. Our physicians' expertise covers surgical concerns and a wide range of diagnoses and treatments for conditions.
Commonly treated pediatric and adult ear, nose and throat conditions
Ears
Ear infections
Hearing loss
Tinnitus
Vertigo
Chronic otitis media (OM)
Chronic ear disorders
Sinuses
Sinus pressure
Sinus headache
Chronic Sinustis
Chronic rhinosinusitis
Recurrent Sinusitis
Sinus Allergies
Sinus polyps
Post nasal drip
Nose
Nasal obstruction
Trouble breathing through the nose
Nasal congestion
Nasal allergies
Allergic rhinitis (Hay fever)
Chronic sinusitis
Runny nose
Nasal polyps
Nose Bleed
Nose Injury
Broken Nose
Deviated septum
Rhinoplasty
Throat
Sore throat
Throat pain
Chronic tonsillitis
Enlarged tonsils
Tonsillar hypertrophy
Zenker's diverticulum (Hypopharyngeal diverticilum)
Obstructive sleep apnea symptoms
Voice
Hoarse voice
Weak voice
Speech and swallowing problems
Spasmodic dysphoria
Skin
Facial Rejuvenation

Non-surgical and surgical treatment options

Skin cancer
Skin lesions of the face
Skin lesions of the head
Skin lesions of the neck
Non-surgical treatment options
Endoscopic Balloon Sinus Dilation (Balloon Sinuplasty)

Food and Drug Administration (FDA) approved treatment for sinusitis.
In-office procedure without the need for general anesthesia or a trip to the hospital.
Less invasive.
A small balloon gently reshape anatomy to expand drainage pathways.
There is little to no recovery time and most patients can return to normal activity and work the next day.

EMG-guided Botox injection for spasmodic dysphonia
Injection augmentation for vocal cord paralysis and presbyphonia
Endoscopic management of Zenker's diverticulum
Botox®
Laser skin resurfacing

Dr. Perro is a board-certified facial plastic and reconstructive surgeon. He completed his fellowship with world-renowned facial plastic surgeon Calvin Johnson, MD, in New Orleans.
Surgical treatment options
Ear tube surgery
Thyroid surgery
Parathyroid surgery
Tonsillectomy
Adenoidectomy
Sinus surgery
Nose surgery
Nasal reconstruction
Revision sinus surgery
Endoscopic sinus surgery
Sleep apnea surgical consults
Facial plastic surgery
Facelift
Neck lift
Eyelid lift
Brow lift
Endoscopic surgical management of dysphagia
Thyroplasty for vocal cord paralysis
Endoscopic phonosurgery
Endoscopic laser resection of laryngeal cancer
Parotid gland surgery
Patients can enjoy substantial benefits from a carefully designed revision nasal or sinus surgery, a well-planned in-clinic procedure, or just the right adjustment of medical management.
To learn more about ear, nose and throat services or to schedule
an appointment, call 903-747-4098.