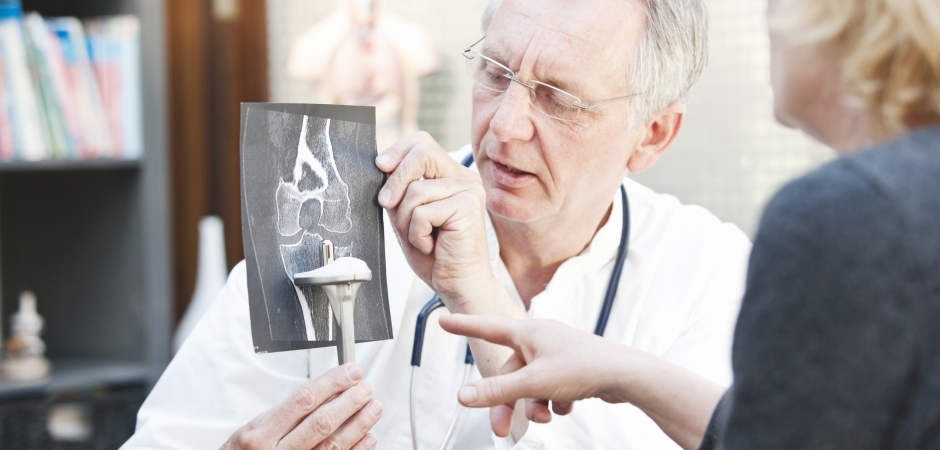 UT Health East Texas Orthopedic Institute
The UT Health East Texas Orthopedic Institute was created to consolidate our many state-of-the-art treatments for all bones, joints and diseases of the skeletal system.
Our board-certified and fellowship-trained orthopedic surgeons provide a full range of orthopedic care for bones, joints, tendons and ligaments. Whether it's minimally invasive arthroscopic joint surgery, sports medicine, total joint replacement, limb repair, orthopedic trauma surgery at our Level I Trauma Center or highly specialized hand microsurgery, we have an orthopedic specialist who can help restore mobility and get you moving again.
Our fellowship-trained orthopedic surgeons specialize in a variety of procedures:
minimally invasive procedures including anterior hip replacement surgery
sports medicine and treatment of athletic injuries
care for sprains, dislocations and joint pain
arthroscopic surgery for shoulder, elbow, wrist, hip, knee and ankle
cartilage tear repair and grafting
arthritis and bursitis management
carpal and tarsal tunnel treatment
broken bone repair and complex fracture care
reconstructive orthopedic surgery
total joint replacement surgery (arthroplasty) including shoulder, elbow, wrist, hand, hip, knee and ankle implants
treatment for foot and ankle injuries and deformities, bunions, hammertoes, flat feet and diabetic foot
noninvasive orthotripsy treatment for tennis elbow and heel spurs
microsurgery for hand injury and repair
Dupuytren's contracture treatment
ganglion cyst removal
microscopic nerve and blood vessel surgery
physical rehabilitation and occupational
To make an appointment at the UT Health East Texas Orthopedic Institute in Tyler - A department of UT Health Tyler, please call 903-596-3844.
We also offer orthopedic care at our other facilities throughout East Texas.
UT Health Athens - 903-675-9526
UT Health Henderson - 903-657-1441
UT Health Jacksonville - 903-586-6289
UT Health Pittsburg - 903-946-5442
UT Health Quitman - 903-596-3844