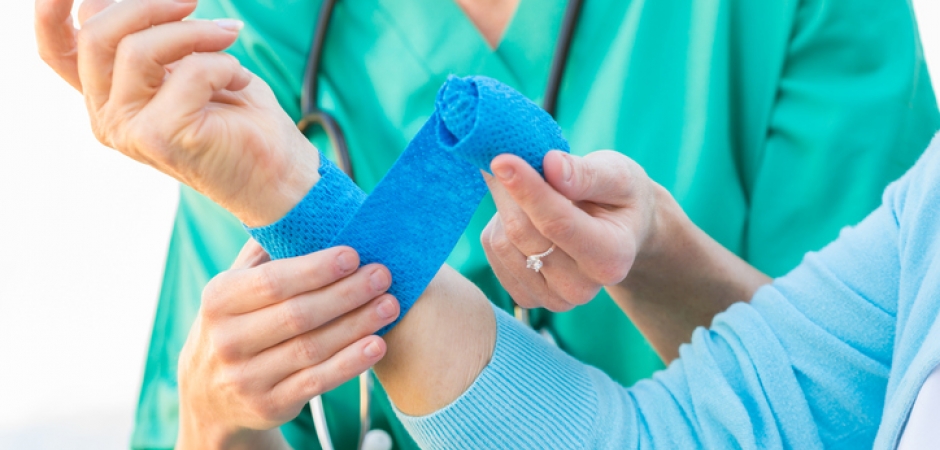 The UT Health Tyler Wound Healing Center is an accredited hyperbaric medicine facility providing specialized care for complex wounds that are often difficult to treat. Our team includes a group of specialists dedicated to solving specific problems that can impede the healing of wounds. Non-healing wounds are complex and require specialized care from professionals who are knowledgeable in the latest treatment options. 
We offer you a team of physicians, nurses and therapists specially-trained to care for your wound. We're equipped to provide the care you need in a friendly, comfortable environment utilizing state-of-the-art technology coupled with a personal touch.
Services offered at the wound healing clinic include:
Transcutaneous oxygen monitoring.
Doppler evaluation of pulse.
Blood work.
Wound dressings.
Wound debridement.
The Wound Healing Center at UT Health Tyler is an accredited clinical hyperbaric medicine facility, one of only 203 in the nation to earn this distinction. Our accreditation means you are treated in a center committed to meeting the highest standards of wound care.
If you are suffering from a non-healing wound, talk to your physician for a referral, or call us at 903-526-4325 or 800-459-0928.