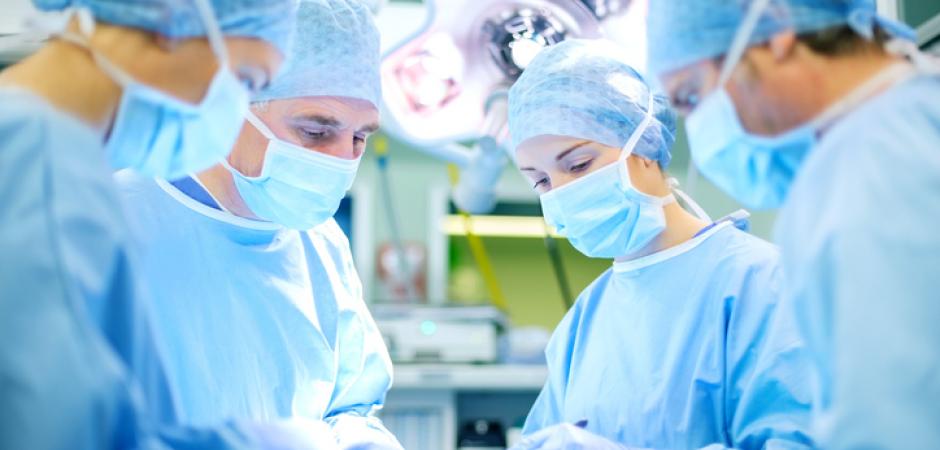 UT Health Tyler hosts a state-of-the-art, regional referral surgical center. With a host of surgical suites — several dedicated to specific types of procedures — our operating rooms offer the latest technology, including imaging integration, which provides real-time images during procedures.
In recent years, we have enhanced our services even further by building spacious new operating suites, averaging 720 square feet each. We also have expanded our post-anesthesia care unit, added a dedicated endovascular suite and implemented many technological advancements in the neurosurgery and oncology surgery areas.
Specially trained surgery teams make sure patients receive excellent care both pre-and post-operatively to help alleviate anxiety and hasten recovery. One of these programs is Healthy Connections, a pre-op education program that prepares patients for their surgical procedures and ensures they are set to have an optimal outcome. Onsite radiology and lab services also offer valuable assistance in caring for our surgery patients.
In short, our patients experience the highest levels of quality from our experienced surgical staff, aided by the amenities of our many renovations and additions. Providing outstanding surgical services is just one more way UT Health delivers care you and your family deserves – care that is second to none.
Types of surgery offered at UT Health Tyler include:
Bariatric weight loss surgery features a team of specialists who work with patients to achieve long-term weight loss
Cancer surgery, including CyberKnife
Cardiac surgery
Cosmetic surgery
da Vinci surgical system, a minimally invasive option allowing our surgeons to perform major surgery with an amazing degree of precision and almost no scarring
Day surgery in a beautiful and convenient facility 
Ear, nose, throat care, including sleep apnea surgery
Gastrointestinal surgery
General surgery
Gynecological surgery
Mazor Robotics Renaissance Guidance System for scoliosis surgery
Neurological surgery, including brain, spine and nervous system. Two examples of neurosurgical advances offered at UT Health Tyler include the Medtronic StealthStation and our dedication to offering the latest in deep brain stimulation surgical implantation.
Orthopedic surgery, including MAKO robotic-assisted surgery which offers better results with quicker recovery for hip and knee replacement patients
Podiatry surgery
Trauma surgery performed with the expertise of Tyler's only Level I trauma surgeons
Urological surgery, including prostate surgery using the CyberKnife system
Vascular surgery, including a dedicated vascular suite – a Tyler first