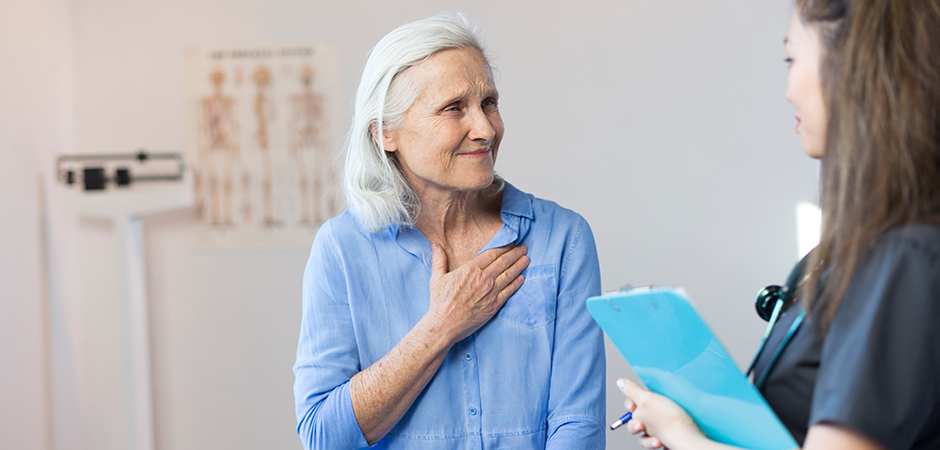 Pneumonia is an infection that inflames your lungs' air sacs (alveoli). The air sacs may fill up with fluid or pus, causing symptoms such as a cough, fever, chills and trouble breathing.
What are the symptoms of pneumonia?
Pneumonia symptoms can vary from so mild you barely notice them, to so severe that hospitalization is required. How your body responds to pneumonia depends on the type germ causing the infection, your age and your overall health. The signs and symptoms of pneumonia may include:
Cough, which may produce greenish, yellow or even bloody mucus.
Fever, sweating and shaking chills.
Shortness of breath.
Rapid, shallow breathing.
Sharp or stabbing chest pain that gets worse when you breathe deeply or cough.
Loss of appetite, low energy, and fatigue.
Nausea and vomiting, especially in small children.
Confusion, especially in older people.
How is pneumonia diagnosed?
Sometimes pneumonia can be difficult to diagnose, because the symptoms are so variable and are often very similar to those seen in a cold or influenza. To diagnose pneumonia, and to try to identify the germ that is causing the illness, your doctor will ask questions about your medical history, do a physical exam and run some tests. If your doctor suspects you may have pneumonia, they will probably recommend some tests to confirm the diagnosis and learn more about your infection. These may include:
Blood tests
Chest X-ray
Pulse oximetry
Sputum test
CT Scan
To learn more or schedule an appointment, call:
UT Health East Texas Pulmonary Institute at North Campus Tyler at 903-877-7916
UT Health East Texas Pulmonary Institute at S. Fleishel - A department of UT Health Tyler at 903-592-6901