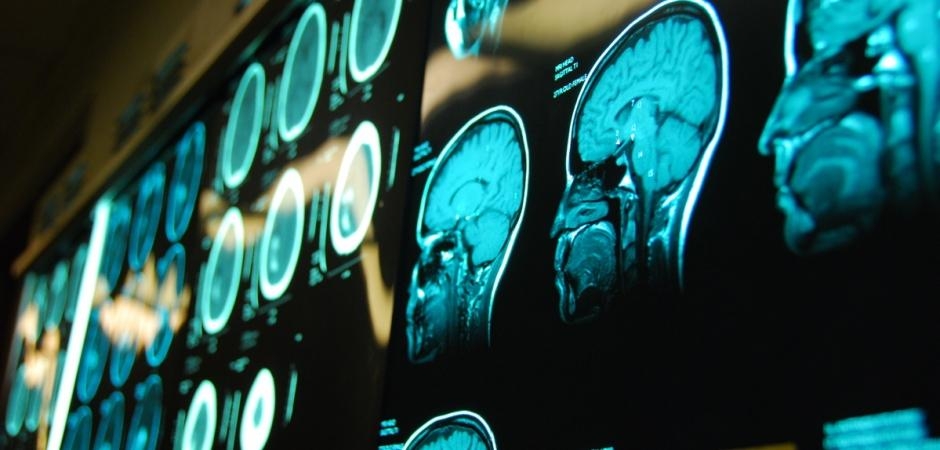 When your doctor orders tests that involve imaging services, UT Health Tyler is the place to be. We've invested in our technology so you don't need to travel far for the diagnostics you need – it's all right here.
Our radiology department is open 24/7 for emergencies, with convenient on-site scheduling for non-emergency assessments weekdays 8 a.m. - 4:30 p.m. To schedule an imaging scan at UT Health Tyler please call 903-531-8000 then option 1.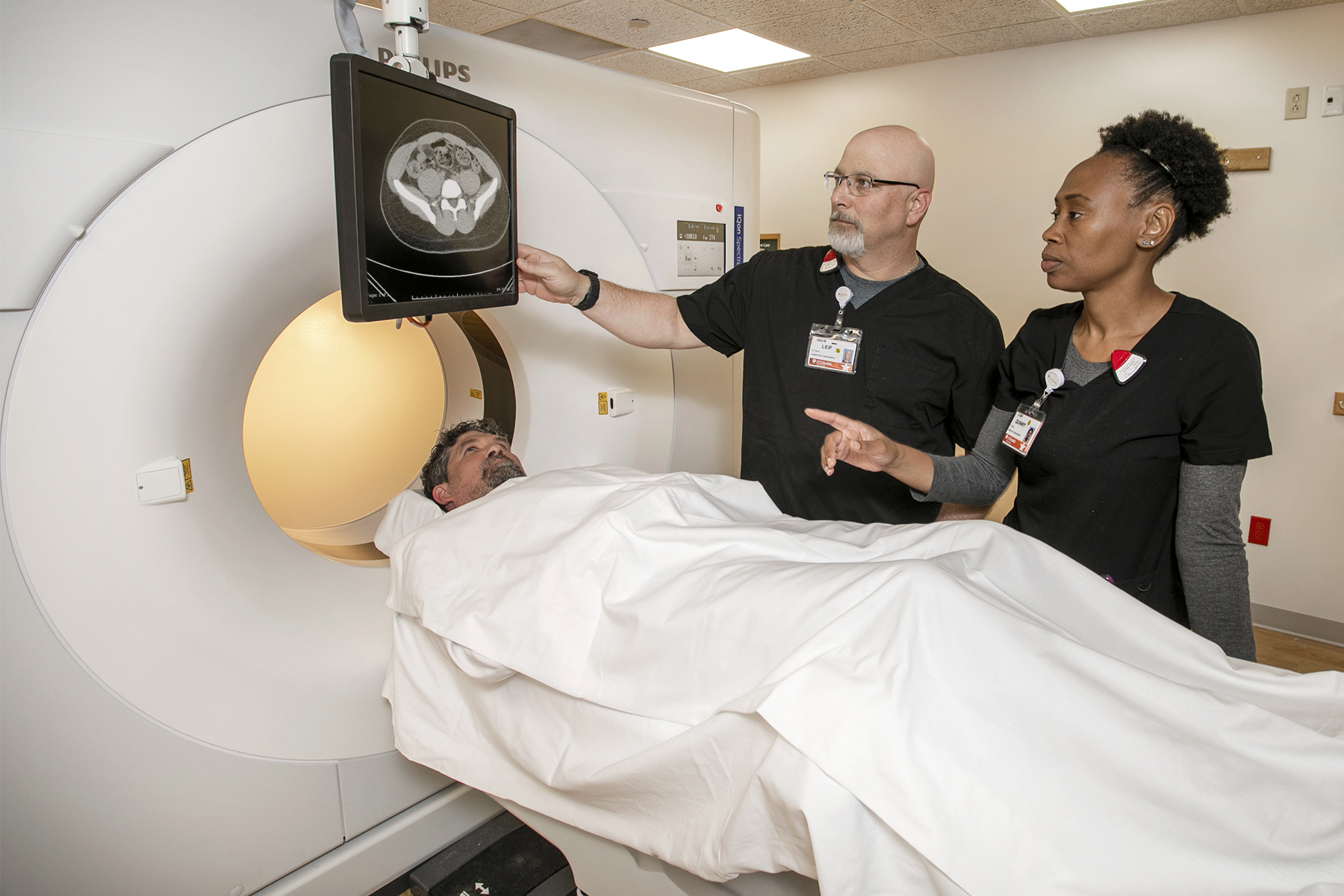 All New Phillips IQon Spectral CT Scanner
This new CT scanner delivers multiple image layers in a single, low dose scan. The improved images impact the quality outcomes of the patient with reduced scan time and radiation dose. The spectral CT technology is different from conventional CT technology by allowing the capturing of multiple energy levels of data with the same radiation dosage as with the conventional CT. Plus if there is ever a need to clarify an area of the scan, the radiologist can simply refer to other images with in the spectral range without rescanning or redosing. 
PET/CT Scan with Axumin (fluciclovine F 18)
Axumin (fluciclovine F 18) injection with a PET/CT scan is an innovative procedure for patients with elevated prostate-specific antigen (PSA) levels or a history of recurrent prostate cancer. Axumin is an FDA-approved diagnostic imaging agent, also known as a "tracer", which may help your doctor determine if and where your prostate cancer has returned. Your doctor will be able to reach a diagnosis more quickly by examining crisper and more detailed images of the extent and location of the affected area. UT Health Tyler Radiology is the only place in East Texas to offer the Axumin PET/CT scan and is located on the first floor of the Olympic Tower in Tyler. Check with your urologist or oncologist to see if the Axumin PET/CT scan is right for you.
Assessment
The patient is assessed by nurses prior to the administering of sedation (or medications). This includes completing the MRI safe screening form, a nursing assessment, making sure any labs that are needed are completed prior to test and starting an IV if necessary. With this service, we provide total care for the sedated patient. We prefer to manage the patient rather than have them self medicate prior to procedures.
Self-medication issues
Self medication does not always work, can be taken too early (or too late), and it may interfere with the screening forms that need to be completed. If a patient has self medicated before completion, it creates the need for a family member to complete it, and we may not get a history that is as accurate. To ensure patient safety, when we find out that the patient will be self medicating, we take them to RPH. Because we are concerned with patient safety, this will often delay the patient's procedure time.
Important phone numbers
Out Patient Radiology Scheduling
903-531-8000, Option 1
Mammography Scheduling
903-531-8000, Option 5

---

 

---

 

Request a report or image copies
903-531-8947
Diagnostic radiology/x-ray
903-531-8657
Diagnostic radiology/x-ray : fax
903-535-6863
CT scan
903-531-8675
Ultrasound
903-531-8680
Special procedures
903-531-8661
MRI
903-535-6363
MRI : fax
903-535-6510
Nuclear medicine
903-535-6406