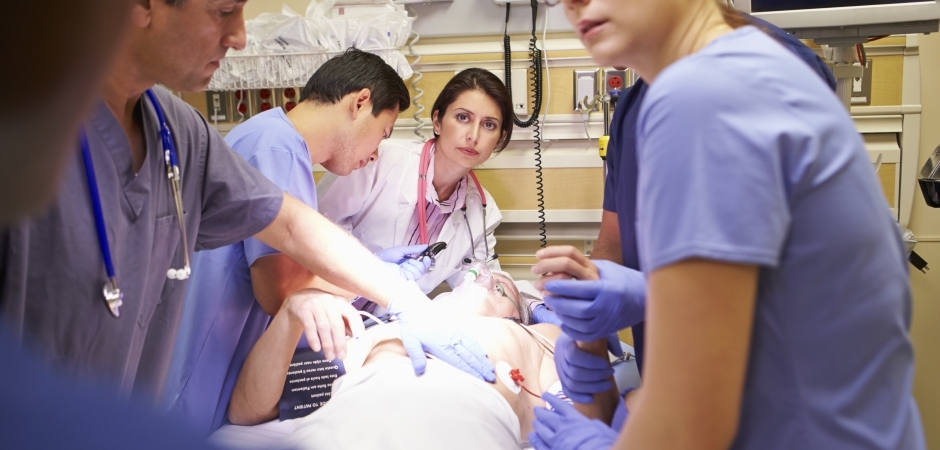 Ready when you need us most.
No one knows when a medical crisis, small or large, will occur. That's why UT Health Tyler's emergency department is open 24 hours a day, 365 days a year. Our team of board-certified physicians and staff stand ready at all times with state-of-the-art equipment to provide any type of emergency care you need – major or minor.
UT Health Tyler Emergency Care services also are available in Tyler at our South Broadway location. It's a full-service emergency center conveniently situated in the growing south Tyler community. It serves as another door to the region's leader in emergency and trauma services.
Our care begins when you drive up to our entry bay. One of our concierge team members will park your car at no cost, while another escorts you inside. When you enter the UT Health Tyler Emergency Care waiting room, our admissions clerk will greet you and ask for basic information so we can start your care promptly and efficiently. When your stay is over at UT Health Tyler Emergency Care, we'll bring your car right to the door for convenient curbside service. We want every minute of your visit with us to be as simple, easy and comfortable as possible.
Triage when necessary
A specially trained triage nurse will assess you and determine the severity of your condition and in what order you will be treated. Patients who are critically ill or seriously injured are treated first, regardless of their time of arrival. Some patients may bypass the triage process. In these circumstances we appreciate your cooperation.Details on our emergency care facilities
UT Health Tyler is home to the Elmer G. Ellis Trauma Center, one of 17 facilities designated a Level I trauma center by the Texas Department of State Health Services. It is the only Level I facility in this region. We are equipped to handle the most critical emergencies in our community.