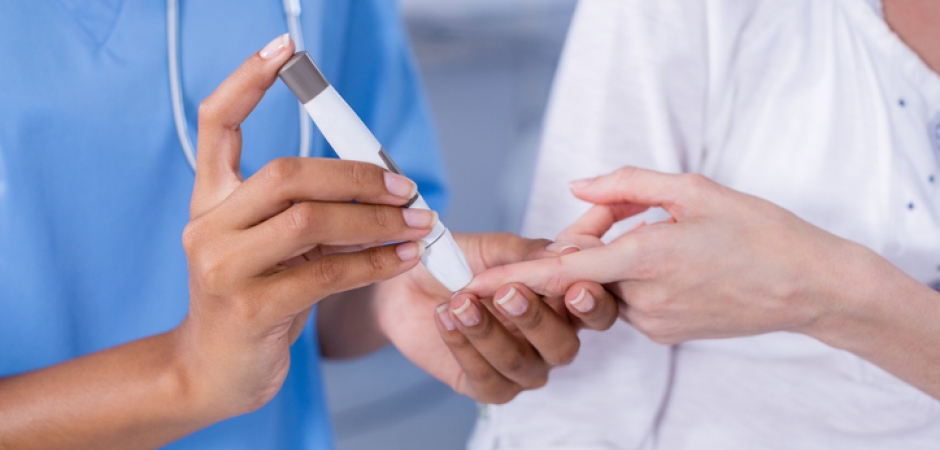 Diabetes University
Having diabetes affects many decisions you make on a daily basis, including what to eat, how to exercise, and when to test blood sugar and take your prescribed medications. Diabetes self-management training and medical nutrition therapy help to take the mystery out of caring for your diabetes. Our healthcare professionals provide helpful advice and ongoing support as you navigate decisions about caring for your diabetes.
How Diabetes Education Can Help
Whether you have recently been diagnosed with diabetes, or have had diabetes for many years, personalized diabetes education can provide the road map for your journey toward good health, and a toolkit for prevention of diabetes complications. Regardless of how recent your diagnosis, diabetes education teaches you to take advantage of the latest diabetes technologies and trends available for success in managing your diabetes.
Diabetes University at UT Health Tyler
Diabetes University is an outpatient diabetes education program that meets the national standards for diabetes self-management education, and has received a Certificate of Recognition from the American Diabetes Association. Our program staff includes a registered dietician and a registered nurse who also are certified diabetes educators that specialize in educating people with diabetes about their condition. We offer a wide variety of services to fit your needs and interests, including two separate but complementary services: diabetes self-management training and medical nutrition therapy. 
Diabetes Self-Management Training
Orientation provides an opportunity for individual instruction where you:
Meet one-on-one with your diabetes educator.
Develop a diabetes treatment plan based on assessment of your specific diabetes care needs. Your plan will cover meal planning, physical activity, medication management, blood sugar testing and weight management.
Set and plan to reach meaningful goals.
Small group comprehensive diabetes management classes cover:
Meal planning.
Strategies for adding physical activity.
Current medication therapies for diabetes.
Adjusting your meal plan and medications based on blood sugar testing.
Skills to prevent diabetes-related complications.
Coping strategies for meeting the day-to-day challenges of having diabetes.
New diabetes technologies and innovations.
Medical Nutrition Therapy
Meet one-on-one with a registered dietician who also is a certified diabetes educator.
Gain advanced meal-planning skills.
Create a personalized meal plan.
Learn how to adjust your mealtime insulin based on pre-meal blood sugar results and grams of carbohydrate to be eaten.
Individual Instruction
Your doctor may refer you for individual instruction for a specific need. Examples include:
Meal plan and medication adjustments using continuous glucose monitoring results.
Ongoing support for insulin pump therapy.
Review and adjust your diabetes treatment plan when disabilities or diabetes-related complications make caring for your diabetes more difficult.
Ask your doctor for a referral to Diabetes University. Your educator will work closely with your healthcare provider to develop your personal diabetes treatment plan.
For more information about Diabetes University, call 903-535-6354.