Reviews for Hugh P. Babineau, MD
---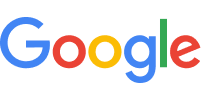 07/27/2022
The absolutely best place anywhere for your surgery. Best doctor,best staff, best hospital and best after care you could ask for. I had surgery in June 2003 and have never had one health problem due to my procedure. I prayed so hard for a Christian doctor and God sent me to him at my first choice. He and his wife prayed for me that morning and he prayed with me just before surgery. I knew God was in that room with us and I felt a perfect sense of peace when he said are we ready and I knew everything had gone perfectly as I woke up. And as he was doing my surgery he took a biopsy of my liver because it looked bad. He advised me to see someone about it and he would pray for me. I was diagnosed with Fatty liver disease at Scott and White. However, with his knowledge and quick thinking doing the biopsy I was able to get help right away with my liver. I went from 40% healthy liver back to 100%. Doctors have told me that's something almost never heard of. A Christian doctor and tons of prayer have given me almost 15 years of life that they never expected me to see. Yes he is a fantastic doctor and i think about and pray for him all the time. Choose him and you will be very happy with your results. He's a hero to me. BTW I lost over 225 pounds and feel amazing.
— Becky Edge
---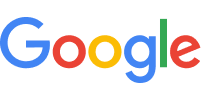 06/12/2022
I had lapband surgery many years ago. I have been so pleased with my weight loss. Dr. Babineau and his staff were excellent back then and I can only imagine that they have even become better.
— Denice Toliver
---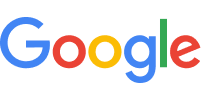 02/14/2021
he is a great dr and all the team are there is great
— Kakashi The Gamer Of Life
---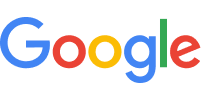 10/21/2020
Dr. Babineau had the best bedside manner and he did a wonderful job the stuff is so great they explain everything to you and make you feel good about your surgery I had no trouble with anything even when I was afraid Jennifer the nurse assured me everything would be okay just to follow all the directions and not to feel so scared everything was going to be fine,Dr Babineau assured me that nothing was going to happen and then I would be just fine not to be so afraid he was going to take good care of me and everyone was going to be fine thank you so much Dr Babineau over everything you done I'm so happy with everything you did.
— Tina Fondren
---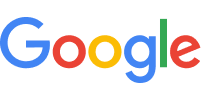 10/29/2018
Dr. Babineau changed my life forever and I could never thank him and his staff enough. Everyone in his office is super nice and knowledgeable, they prepare you for the changes you will go through. He and his staff remain available to guide you through your journey to a healthier life. It is not an easy solution but it is well worth it and I couldn't have done it without Dr. Babineau and his staff!
— Casandra Mckinney
---


10/25/2018
He is great, took my daughter for her surgery,recommended him to 2 of my friends for their surgery. Everyone was very satisfied. Needless to say I like him a lot.
— Betty
---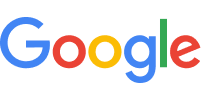 10/21/2018
Dr Babineau office is great, very nice, great hospitality. Jennifer the nurse that teaches the classes you cant ask for a better teacher and nurse she is very educational and funny.. My surgery will be in November and I will updated then, anyone fixing to start this path in your life its a great choice and a new beginning that will change you for ever in a great way...
— Ashley Meshell
---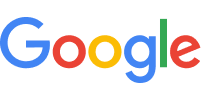 06/13/2018
Dr B is smart, kind, and very skilled! He and his staff are near and dear to my heart. He has helped 2 of my family members and myself with weight management. I couldn't even imagine going elsewhere. ⭐️💫⭐️💫⭐️💫⭐️💫⭐️💫⭐️💫⭐️ Terri HenegarSeery
— LD
---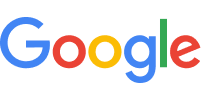 06/08/2018
Finding the courage to finally go to Dr. B was the best decision of my life; he literally saved me from myself. Saved my husband's life too. And we learned so much from the classes and from all the fabulous support group friends we've made along the way. The only regret that my husband and I have is that we didn't go see Dr. B sooner. Highly recommend Dr. B and his wonderful staff.
— Sandy Wilson-Whitlow
---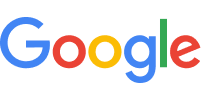 02/04/2018
Dr. Babineau and his staff are great and very professional. I was originally going to have a revision done through his office but cancelled due to a military move. I was assigned a different doctor in my new area who only had a local satellite office but whose office was in San Antonio. I received horrible service for over 3 months with very incompetent staff. I finally begged my insurance to let me go back to Dr. Babineau even though I had to drive 4 hrs for each appt. I had my revision surgery January 15th and everything went great. I am so thankful to Dr. Babineau and his staff.
— Rosland Norris
---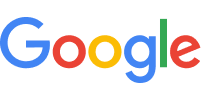 12/16/2017
Totally AWESOME dr and staff!! Did a wonderful job with 'the sleeve' surgery for me. I had my surgery in Oct of 2014 and was 258 pounds and 60 years old. Wasn't impressed with the 'classes', but surgery was great and after 3 years, I still have restriction and have kept most of the weight off. I was told, and read extensively, that typically one would gain about 20% back of the weight they had lost, and that's about what I have gained, although I plan to REALLY work towards getting it back off this coming year. My total weight loss with 'the sleeve' surgery was approximately 100 pounds. I feel like a new me and am SO grateful to Dr Babineau and his wonderful staff for helping me to get my life back! Wasn't crazy about 'Freda', but dealt with it. Would HIGHLY recommend Dr Babinea if you are considering taking your life back. After years of "yo-yo' dieting and struggling with my weight, I'm so happy with my decision to have weight loss surgery by Dr. Babineau!!!
— Ludy Gibson
---


09/10/2017
Everything about my experience with Dr Babineau and his team was perfect. I recommend to all. Dr Babineau is very contientious about infection control, and goes above all to keep you healthy.
— Lynne Hood
---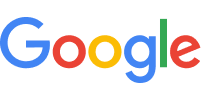 06/08/2017
Love the staff. Very friendly and very helpful!! They are the Best!!!
— Kelli Russell
---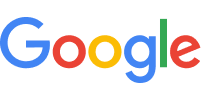 03/09/2017
I weighed 605 lbs when I came to Dr. Babineau. I had to take classes for 6 months because of the insurance that I had. In those classes I learned quiet a bit about my eating habits and my stressors. Then came the surgery and it was rough at first because my mind n my mouth were trained to eat alot but my stomach was on another page. I finally got it together n I now weigh 238 lbs. I am so happy. Dr. Babineau and his staff are the business. I love life again. I am so thankful for him n his program.
— LaTwan Gibbs
---


05/12/2016
I was in the hospital recovering from surgery for necrotiizing faciitis and he took the time to come visit with me when he heard I was in the hospital 9 months following my gastric bypass surgery. He cares about his patients and is one of the best surgeons I have ever known.
— Jack Collins
* Please note this list does not include reviews written by anonymous users